The year is coming to an end and it is time to say adiós. It has been an honor teaching Spanish to your children!
To close, the fourth and fifth graders are doing a unit titled "The Origins of our Families." They are researching the roots of their families and will give a small presentation to their classmates about the countries they come from. This is a fun way to learn about the culture of other countries, their flags, and their geography. We are also discussing the importance of learning a second language when we are children. The students came up with interesting ideas on why it is so important!
The first, second, and third graders are closing the year with new songs. They are also learning to answer a few common questions, like ¿Quién es tu amigo?, ¿Cómo está tu amigo?, and ¿Cómo es tu amigo?
All students are also learning a poem. If you come to our Friday Assemblies, you will hear all of them reciting it and also singing songs in Spanish.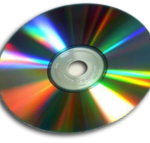 Summer is long and it will be difficult for your children to keep what they learned this year in Spanish. To help them practice, they have been preparing a CD with the songs they know. The kids really love listening to themselves! If you are interested in getting this CD, send me an e-mail. It is free.
Have a safe and refreshing summer!
Hasta el proximo año,
-María