The elementary school program at Bixby is designed to support and encourage children's lively intellects with a learning curriculum shaped by student interests and individual personalities.
Common across the content areas is a focus on independent thinking skills – problem-solving, curiosity, conceptual understanding and critical thinking – and fostering intrinsic motivation. These fundamental elements of a progressive education are facilitated by content specialists, each with a passion for their content and a love of learning.
The elementary program delivers a whole-child curriculum that places equal emphasis upon academic preparation, independent thinking, social-emotional competence and global citizenship.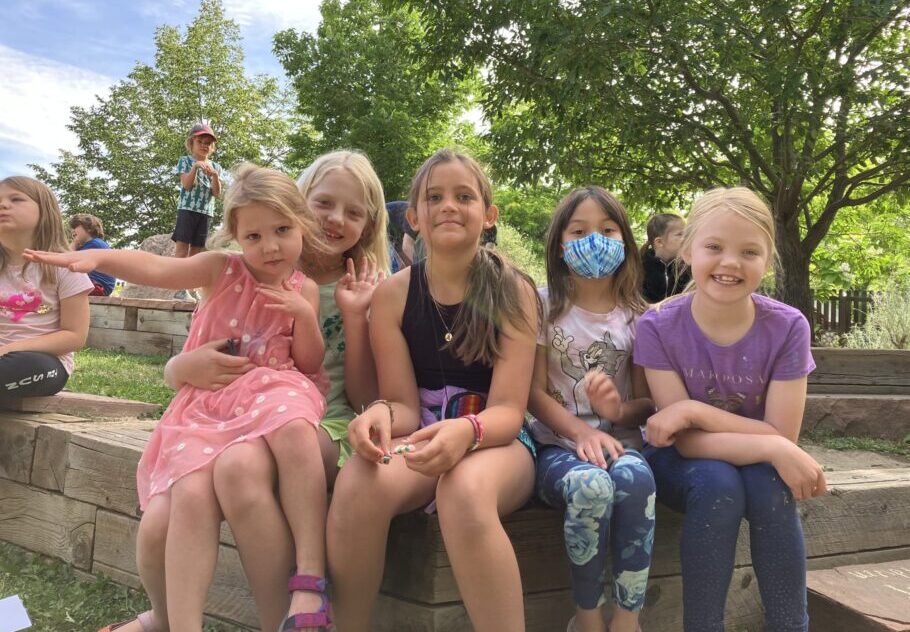 Kindergarten
Small class size with a main and assistant teacher and content-expert specials teachers
A balanced day with rich class offerings (including music, Spanish, swim and gym) and plenty of experiential learning opportunities
Exploratory learning in nature and cooking club weekly
Daily time to play outside in several play areas on our campus
Swim program three days a week as part of the school day
Rich community involvement and opportunities for parents to volunteer
Resources
1st-3rd Grade
Individualized instruction that challenges students to explore their interests, talents and passions in all academic areas
Grade levels up to 16 students with instructional groups that do not exceed 10 students for each instructional class section to ensure individualized instruction and the full benefit of small instructional groups
Content-specialist faculty teach their favorite subject with passion. This allows our teachers to know their content area in-depth. Children have multiple ways to engage in learning and enjoying these content areas
Grades 1-3 have literacy and math teachers dedicated to the lower elementary years only to ensure continuity, depth and deep learning in these core areas in these foundational years
Students are engaged in problem-solving, critical thinking, and meaningful explorations of content areas
Student schedules are balanced to support academic growth and foster community

A full swim program is part of the lower elementary schedule with two swim sessions per week lead by our fully-certified swim teacher and coach

The music program provides rich opportunities to discover the world of music and is led by our Colorado Theatre Guild's Henry Award-nominated music director
4th-5th Grade
Individualized instruction that continues to develop talents, passions and interests as well as academic growth
Students are engaged in problem-solving, critical thinking and meaningful explorations of content areas while finding ways to collaborate and communicate their ideas effectively
Grade-level sizes can be up to 16 students with instructional groups do not exceed 10 students for each instructional group
All subjects are taught by content expert teachers who share their passion for their subject with the students
Students participate in a full swim program with two swim sessions per week as part of the school day
Music includes in-school performances and a continued exploration of musical theory, genres and performance with our Colorado Theatre Guild's Henry Award-nominated music director
Foreign language instruction continues with two sessions per week in Spanish
Students are engaged in problem-solving, critical thinking and meaningful explorations of content areas with the goal of balancing breadth and depth of learning
Each student receives an individualized schedule to maximize social and intellectual potential
Electives that foster continued exploration of areas of interest are offered by teachers, community partners and parents
Opportunities to develop deep friendships and connections with teachers while finding one's voice and agency
Elementary Program Hours
School day: 8:30 a.m. to 3:15 p.m.
Extended day options: 7:15 a.m.-8:30 a.m. | After-School: 3:15 p.m.-5:45 p.m.
Academic Year Program and Summer Day Camp Program for school-age children available