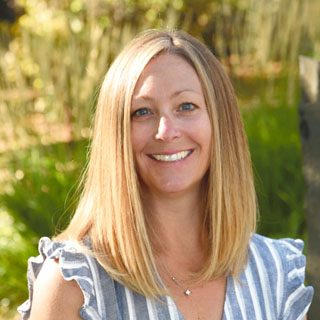 Kindergarten Lead Teacher
lisam@bixbyschool.org
Regis University
Elementary Education Teacher Licensure (K-6th)
Bixby School 2007-2009
Returned to Bixby in 2015
I believe it is important that every child recognizes and appreciates that he or she is unique, and has the capacity to accomplish goals through joyful learning and persistent effort. I love teaching a full day Kindergarten program here at Bixby. My favorite parts of the week are our treks to Bridgewalk Pond and Cooking Club. Bixby is my happy place. Everyone at school is caring, supportive and fun. I love the sense of community I feel as a teacher and parent.
When I'm not at school, I'm with my family. My husband and I have two wonderful boys, Evan and Levi, who keep us busy with their sports. They both attend Bixby School. In my free time, I like to garden, hike, bike, and camp; anything that keeps my family active. During the winter months, I enjoy staying home with friends and family, eating good food, playing games and watching movies.