"Play is our brain's favorite way of learning."
At Bixby School, play is not what we do when we are not learning. Play IS learning, and it is a part of everything we do.
Our extensive and varied outdoor spaces are foundational parts of our educational program. They reflect and reinforce elements of our educational philosophy, including responsible independence, open-ended exploration, imagination, healthy risk-taking, cooperation, and communication. These outdoor spaces are used daily and are integral to the Bixby experience.
Some of our indoor programming provides a space for children to learn about what they are passionate about. Our swim program gives children the skills to swim at an early age, be safe around water and play in our indoor swimming pool. Our classroom schedules allow children to spend free time inside or outside, finding activities that foster independence, exploration, and forming healthy social skills.
What is play-based learning?
Play is often a word used outside of the classroom in a traditional educational journey. However, at Bixby, we believe strongly in play-based learning. Play is essential to any child's development; it gives them strong social skills and the autonomy to learn about subjects they are passionate about.
Learn more about play at Bixby!
In the classroom, we use play as a staple of our teaching methods. Play is often seen in our classroom in many ways. Teachers use their teaching practices to weave play into their curriculum. For example, in Spanish class, our students are taught traditional Peruvian games by their teacher. In Math class, we feature a market day where students learn how to market a product they crafted and how to exchange (fake) money when selling a product. Our fourth and fifth graders get to choose two-afternoon elective classes. These classes can range from crocheting dolls to dungeons and dragons to Eco-art and even movie making. In preschool, they use play in their teaching through group activities, art projects, and imaginary play. Our play-based learning model gives all our students room to play and explore both outside and inside the classroom.
All Bixby students swim weekly!
Bixby's swim class is an essential component of the physical education program.  Students learn the lifelong skill of swimming while also practicing the importance of water safety. Being in an environment with genuine risk, such as a pool, is a powerful setting for students to develop an awareness of their own bodies and of those around them. As our founder Pat Baker observed, "kids learn better after they swim!" Our students measure their swim skills through swim tests at the beginning and end of the school year. They can also see their swim develop through recorded videos shared with them and their families.
Our founders, Pat and Bart, trusted the importance of this type of personal choice enough to build it into every aspect of the school's structure. Free time has been a central part of the elementary schedule throughout the years as a time for students to practice agency and self-advocacy as they choose what they want to do and where (with some staff guidance) they wish to be. Take a deep dive into learning about our free time on the Bixby Blog!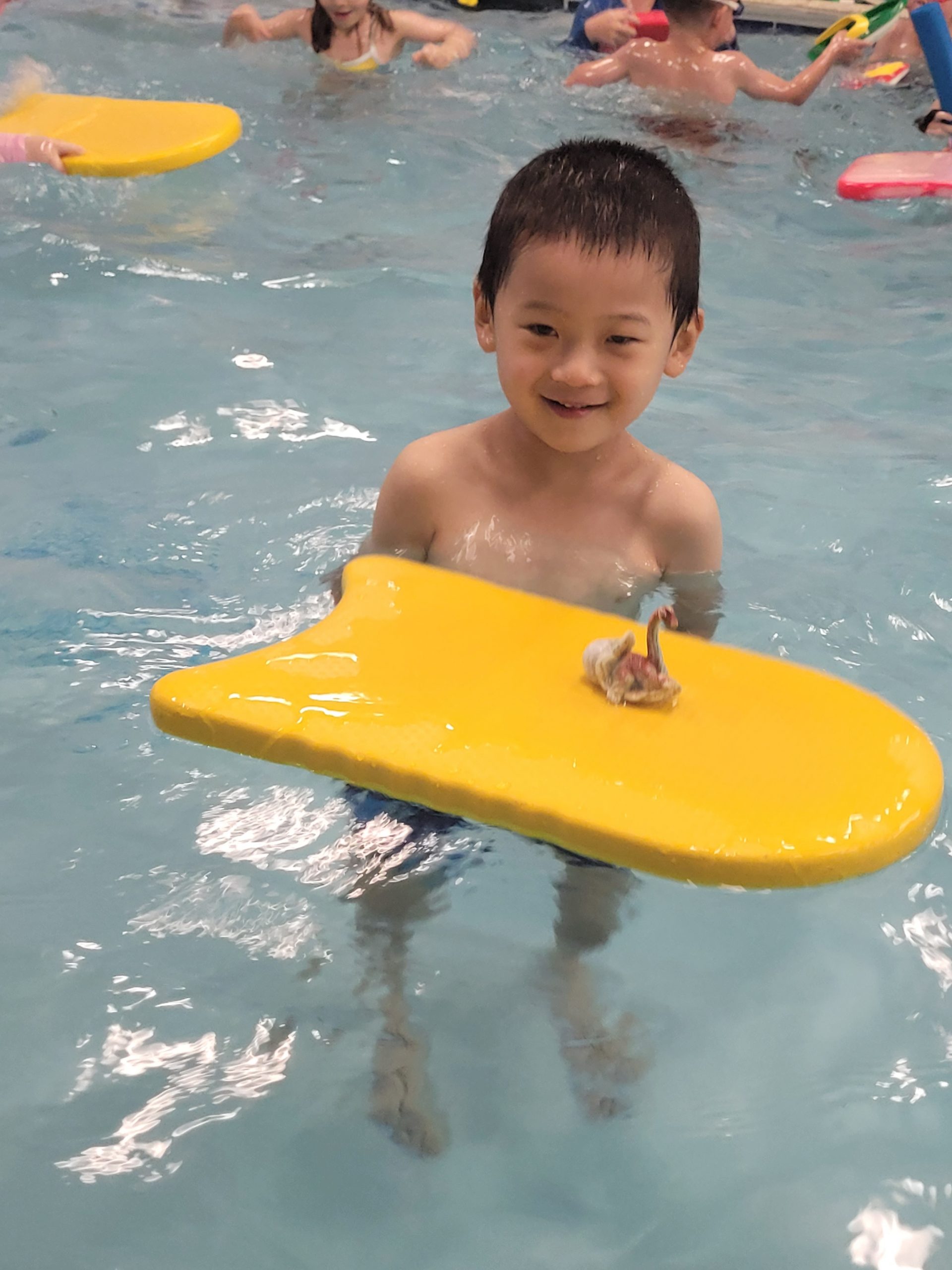 Lower Yard is a truly unique play area for grades 1st – 5th. It is a maze of climbing ropes, beams, and other separate play structures, from an old pickup truck to a tire swing. The open-ended nature of this area reflects the program's goal of teaching students to be responsible, independent, and safe physically and socially, and creatively challenge themselves. A large part of that responsibility lies in taking safe risks to navigate, share, and climb on structures and ropes that can take the children eight feet or more off the ground.
Preschool Yard was designed with similar elements as Lower but on a smaller scale for our Preschool and Kindergarten students to access. The landscaping and other design elements invite children to challenge themselves physically while continually inventing and reinventing themselves, creating imaginative contexts for new adventures every day. The rules and routines of teacher supervision help to develop the responsible independence and cooperative social engagement that young children will need later when they play in Lower Yard. The preschool yard is also used during our summer program for outdoor play for our preschool summer campers.
North Field allows students to be surrounded by Colorado's natural habitat. Located directly behind Sports Field, the North Field is a place where students can play in a quieter environment surrounded by trees. Students often will spend time reading, creating fairy houses, and exploring the natural space that North Field provides. Our summer program uses the Sports field and North field for fun summer activities like slip-n-slide, sprinkler runs, sports, and imaginary play.
Climbing Boulder: Climbing Boulders are being installed in North Field in the summer of 2023. These boulders are meant for our students to explore and climb! Much like lower yard, these climbing boulders are intended to allow our students to learn how to navigate safe risks and exercise their minds and bodies by climbing as far as they can towards the sky.
Our Sports field is heavily used throughout the year. During the school year, our sports program will use the field throughout the day, providing a space for the kids and teachers to play sports and games. Our sports field is also used during free time and is often where kids play, relax, or learn. We recently installed turf onto our sports field, enabling the field to be used year-round while reducing water demands and cost to maintain.
Sandbox:
Sandboxes are a quintessential open-ended space for play. Bixby's two sandboxes have a million uses – from becoming a "dig site" for Social Studies, or a place for children to imagine as they build canals and rivers in the sand, or simply enjoying the feeling of sand between their toes. Students work together to build sand masterpieces. Both sandboxes are available for water play during our summer camp, allowing campers to sculpt the sand and create their own games!
Sports court:
The sports court is the other place on campus where students learn how to play friendly basketball games, four square, and many other Bixby games.
Gaga Pit:
This feature of our outdoor play area is brand new! The Gaga pit was installed on our campus for kids to play Gaga ball.
Amphitheatre:
One of our biggest outdoor spaces on campus is our outdoor amphitheater. The amphitheater is used for many things, like presentations, all school assemblies (if the weather permits), and community events.
Play and the Gardening Program
Another unique part of Bixby is our gardening program. Our gardening director, Beth Swartwood, has spearheaded all the landscaping and gardening on our school campus. She not only takes care of our beautiful Bixby ecosystem, but she also involves our students in her work!
Gardening offers a plethora of opportunities for play. Being outside convening with nature, planting, observing, tending, asking questions, and engaging with one another, cycles, and the world are the gardening experience at Bixby. Play is reciprocal with oneself and another, oneself and the environment. We nurture our bodies minds and hearts through giving and receiving in the garden. We work together and individually, and share in moments of excitement, awe, and tranquility. We see changes, explore relationships, mitigate challenges, and experience sensations and emotions. Nature and the garden offer play as the vital being human work it is, that of connecting, reflecting, growing, and living.
Want to know about Pollinators at Bixby? Check out our Pollinators of Bixby Blog!
"Children need the freedom and time to play. Play is not a luxury. Play is a necessity."