Some days it feels like the COVID-19 pandemic was a lifetime ago, and then I am abruptly reminded of how present its effects still are in many ways.  One of those residual effects is the physical presence of families in our daily school activities and events.  When we were abruptly required to physically distance ourselves from each other in March 2020, our families were immediately asked not to enter our school building.  While we mobilized to welcome students back to Bixby for summer camp that June, it would be a while before we could welcome everyone back into the building.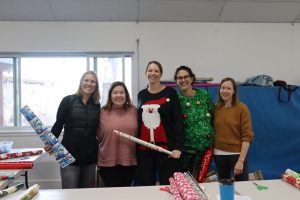 There are many ways to be a part of our school community. Our Bixby Community Builders (BCB) hosts several events throughout the year – some are fundraisers (like our annual auction, Handmade Market, etc.) and others are fun-raisers (like Fall Fest, Game Night, and more!) All of them require many hands to make them successful.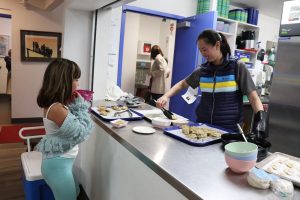 We also love having families volunteer in our classrooms, electives, and classroom extensions such as field trips or sharing family traditions and passions. Our family volunteers are what makes Bixby, Bixby. Our community thrives when our community comes together, not only as a school but as a family. Family volunteers are essential to creating our Bixby family.
 It is a joy to have families back in our building and I hope we never have to go back to limiting your presence in our school again!