A lesson on feelings and emotions…
Every Monday and Friday morning, Preschoolers meet for "Group Time". This is a structured time of the day when small groups of children, organized by age, meet with the same teacher. Group Time consists of working on special projects and conducting focused activities that are geared towards the age of the group.
Over the last couple of weeks, Alison's group has been exploring the topic of feelings and emotions. To begin, children listened to the story "What's the Matter Davy?", written by Brigitte Weninger and illustrated by Eve Tharlet. Throughout the story, the group participated in discussions about how Davy was feeling throughout his love, loss, search, and find of his special stuffed rabbit, Nikki.
After identifying the feelings that Davy was having, each child took a turn to recognize, practice, and share what those feelings might look like.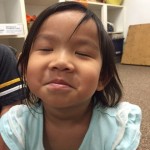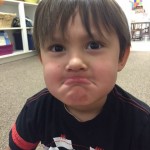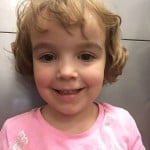 As an extension, Alison's group talked about how they could make someone they loved feel better, if they were feeling sad, upset, or "just because". The group then made a special card for someone they loved. Here is a glimpse of what they had to say,
"To Mommy and Daddy: I love you! I love chocolate!" -Maya
"To Hope: Good morning! Could you draw a card for me?" -Rosie
"To Payal: Thank you, Payal!" -Evan
"To Daddy: I'm excited to see you! I'm at school." -Liam