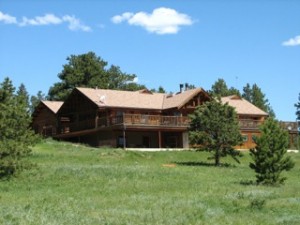 One of the many great things about a Bixby education is the opportunity our students have to experience different ways of learning. Starting with kindergarteners going on their weekly trips to Bridgewalk Pond, first graders learning fractions with manipulatives, and second and third graders traveling to far off lands in Mark's cardboard boat – our students reap the benefits of all Bixby has to offer. In March, I get to accompany the fifth graders as they spend three days and two nights at Cal-Wood! This is one of the most enjoyable and unique learning experiences available to students this age.
We hike, explore, learn survival skills, study the effects of forest fires and revel in the wonder of the Colorado Mountains. I've seen students come together to build shelter, struggle to build a fire, and celebrate as they complete an orienteering course. We have campfires, roast marshmallows, and wonder at the night sky: free of light pollution and heavy with stars. It's a bittersweet beginning to the end of their time at Bixby, but such a great way to show them how much they are capable of and how much we believe in them.
Empathy, respect and responsibility are three values that we strive to model for our students. Being away from parents, their homes, and the rest of the Bixby community as they represent our school will put all three of those qualities to the test. Having been to Cal-Wood five or six times, I can say Bixby students shine and make me proud to have been a part of their education.
-Robert