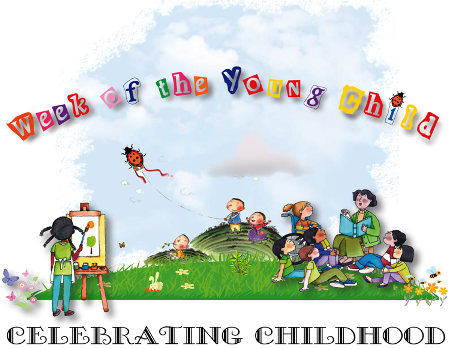 The preschool teachers are very excited to participate in The Week of the Young Child beginning April 11! The week is sponsored by the National Association for the Education of Young Children (NAEYC) which means we will be celebrating with schools around Boulder and around the country as well. It should be an exciting week filled with fun actives and a nice opportunity to come together with our families and our greater community to celebrate young learners.
On Music Monday, the students will get to sing and dance. We will explore a variety of classroom instruments and even make some of our own. Music is a great way to build early literacy and math skills in addition to just being really fun.
Students will learn about healthy eating and how to live an active lifestyle at home and at school on Taco Tuesday. There might not be any tacos… but we'll definitely be cooking together in the preschool and discussing healthy and nutritious food choices. Cooking with kids is a fun way to explore numbers, measurements, as well as early literacy concepts like following a step-by step recipe. Additionally, cooking projects are a great time to work on social skills like and taking turns, and working together.
This should be an excellent segue into Work Together Wednesday. The focus here is on collaborative building projects.  Whether it's couch pillow forts, Lego towns, or block highway systems, students will be encouraged to work together to solve problems and create collaboratively. When students work together around a single goal it allows them to develop communication skills, social skills, and gives everyone a sense of pride in their community.
On Artsy Thursday, students will be exploring a variety of different art materials in fun and creative ways. The focus will be on open-ended art experiences that allow children freedom to direct themselves in their imaginative creations. Art can be a great way to work on fine motor skills, early reading skills, as well as building social and emotional competencies.
Finally, on Family Friday we will celebrate our wonderful Bixby families by engaging in fun family based activities and sharing stories. Bringing stories and traditions from home into the classroom is a wonderful way to support and help early learners.
We're looking forward to a really great week.  Come stop by and join the fun!